The Laguna Beach Historical Society is proud to make available to the residents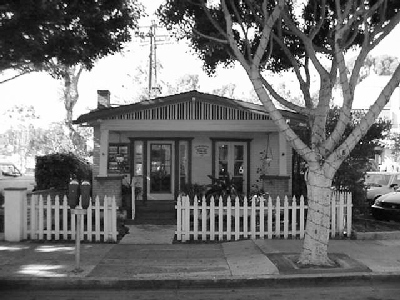 and visitors to Laguna Beach, a little corner of the past, a look at how Laguna used to be. The Muphy-Smith house was built about 1923.  If we have volunteer Docents available, the Murphy-Smith bungalow is open most Friday, Saturday and Sundays from 1:00pm to 4:00pm.
For more information on the  Murphey-Smith House, click here.
We Accept donations of photographs, written documentation and other memoribilia having to do with Laguna Beach.  As a non-profit tax exempt organization, we give receipts.
We try to have four general meetings a year and send out 4 to 6 newsletters per year.  If you would like to be on our mailing list, receive the newsletter by email or become a member, please send us an email at: